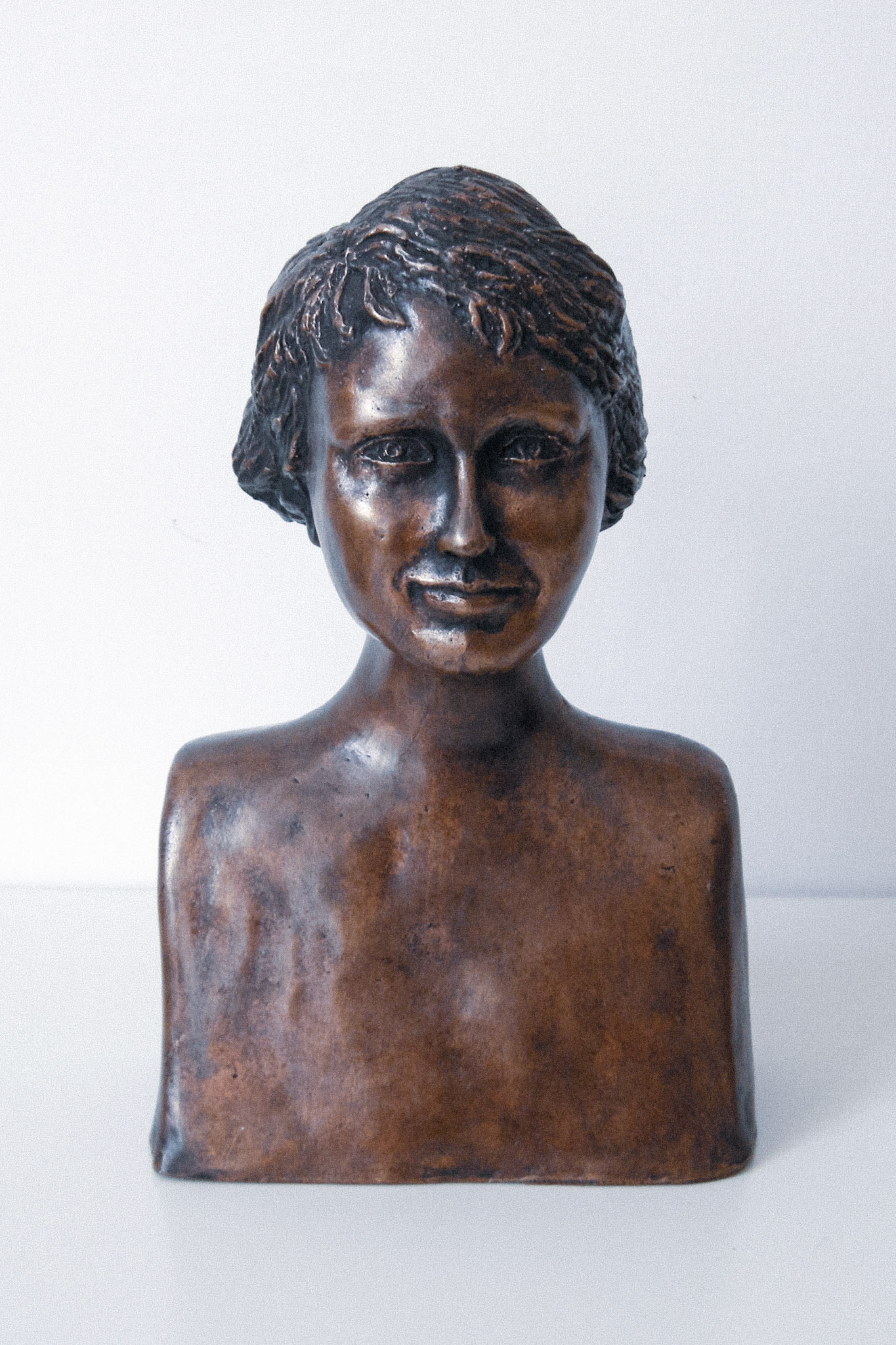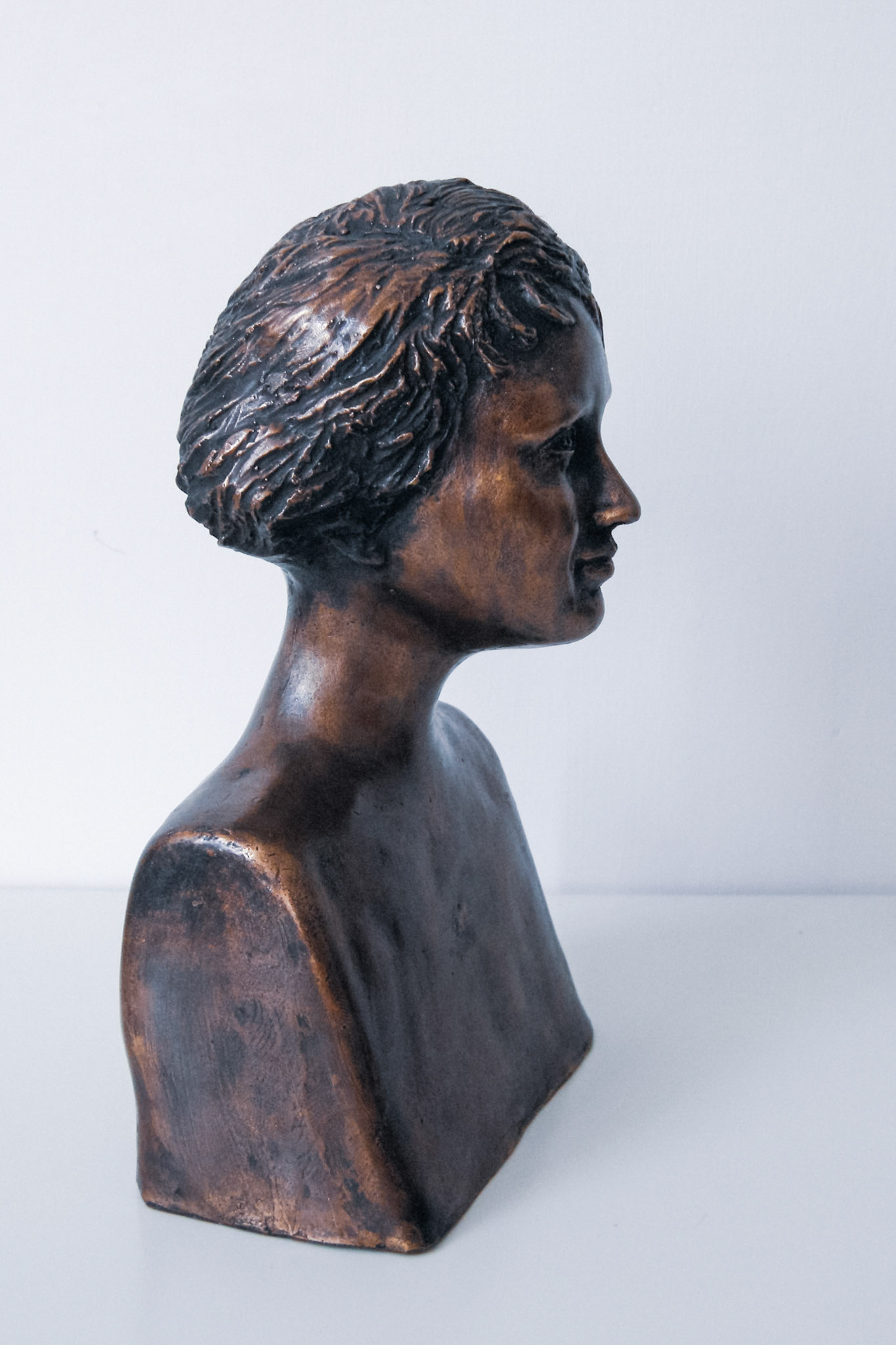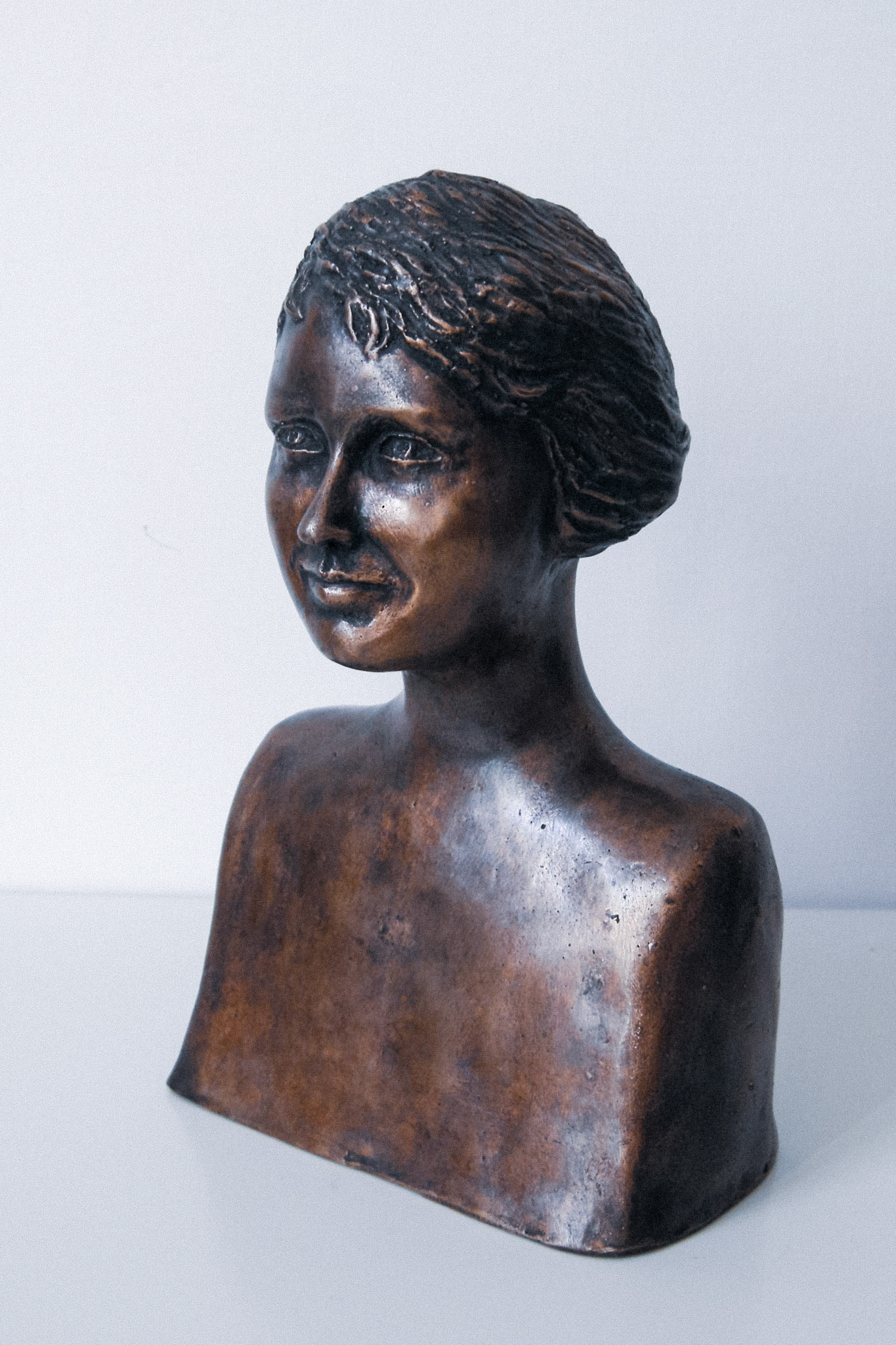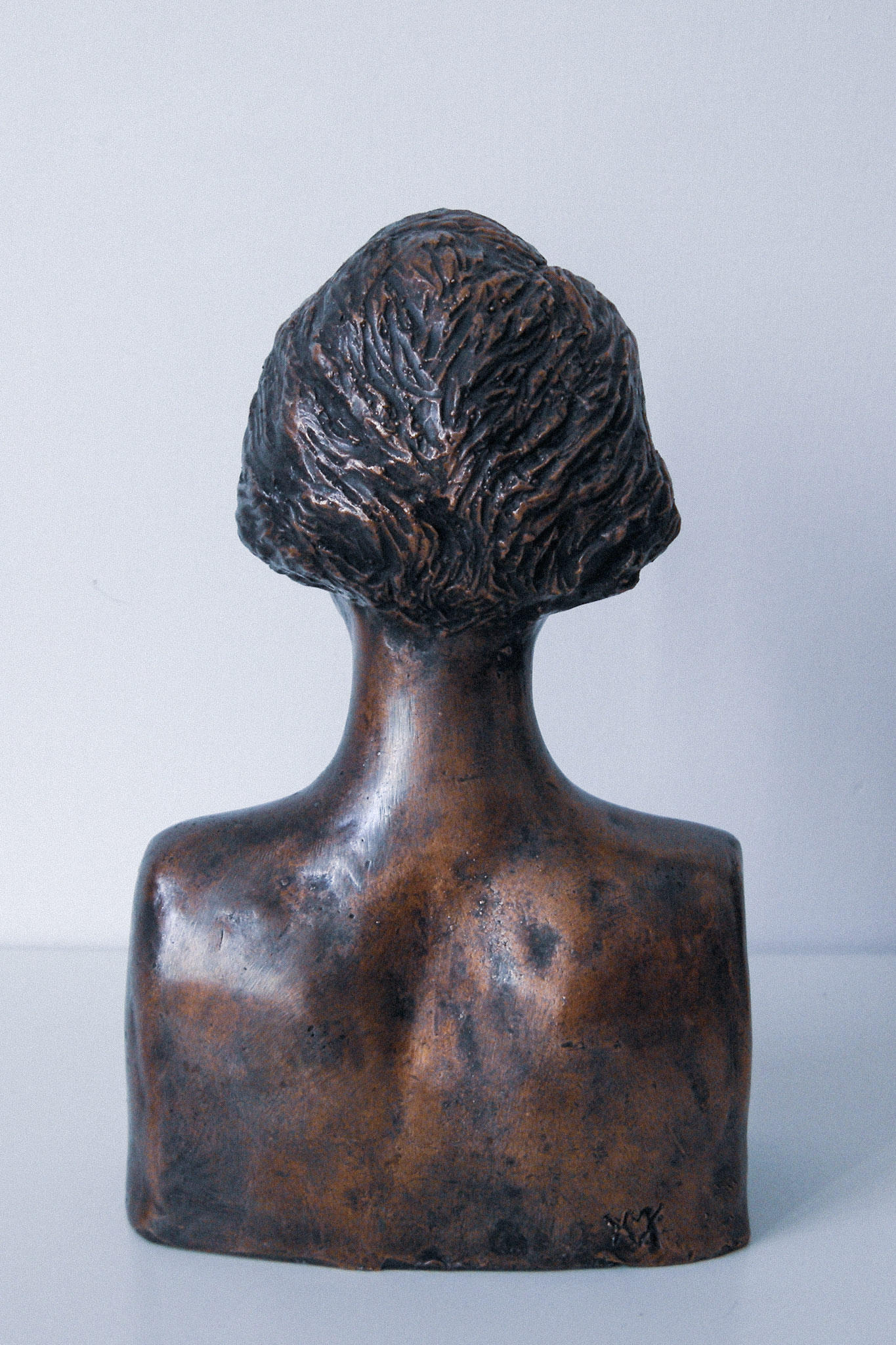 The first time I heard of Flannery O'Connor was from an American friend, who after a few too many beers introduced the subject by asking me if I had ever read any of her short stories, and pursued it by reiterating, with the slightest slur, a simple "she is the best…the best!" Despite the unorthodox circumstances, as a result of my friend's insistence I picked up a copy of

A Good Man is Hard to Find

, and felt literally swept away in a world full of unfamiliar characters and situations. I found the uncompromising starkness of this world both forbidding and fascinating, and loved the cinematic quality of the narrative
.
This portrait of Flannery O'Connor is part of a series of portrait busts for an ideal miniature garden inspired by the Pincio in Rome, which is dotted with white marble busts celebrating important figures in Italian history and culture. This ideal garden, unlike the Pincio – where women are under-represented (a paltry three in over two-hundred busts) – would only house my personal champions, women writers and intellectuals whose work contributed to shape not only my taste in literature but also, and more fundamentally, my emotional make up.
I envisioned this series of portraits in some way similar to the the busts of the Greek and Roman tradition called herms, where a very detailed head surmounts a plain, usually square section. A popular format reproduced in Roman times and in the Renaissance for the portrayal of famous figures, originally these busts had an apotropaic function, i.e. were possessed of magic powers to ward off evil. I guess in my mind this form, a bust on a section devoid of any anthropomorphic features, retains a magic quality, a kind of totemic look which adds a further, evocative dimension to the piece beyond the realistic reconstruction of a subject or their celebration. In spite of the resulting hieratic pose I intended to impress, the humanity of the subject portrayed appears again in the modelled back, something that happened almost unconsciously during the modelling stage for this portrait.
I looked at the few photos of Flannery O'Connor available on the Internet, and ended up with three I liked best. In one, she is resting her arms on a desk, with her right hand on her left forearm, flashing a big smile to the camera that makes her look like a late 1940's film star. In the other picture, she is posing with the mere hint of a smile on rather a serious face. Though I felt quite taken with the glamorous, infectious smile of the first picture, and attracted by the simplicity of the second one, I ultimately chose the famous photograph of the young writer sitting in the Georgia State College for Women library at an autograph party for her first novel Wise Blood. In this picture, she is sitting demurely, with a touch of shyness in the way she keeps her hands closed on the book, but the intensity in her gaze and her playful, almost mischievous smile strike an interesting contrast. It is almost as if she is challenging us to go beyond appearances and seize some essential, elusive meaning. The same challenge which permeates her writing, and the one I wanted to take up for this piece.
Valentina Mazzei
Rome, September 2011
Making Flannery O'Connor
​​​​​​​